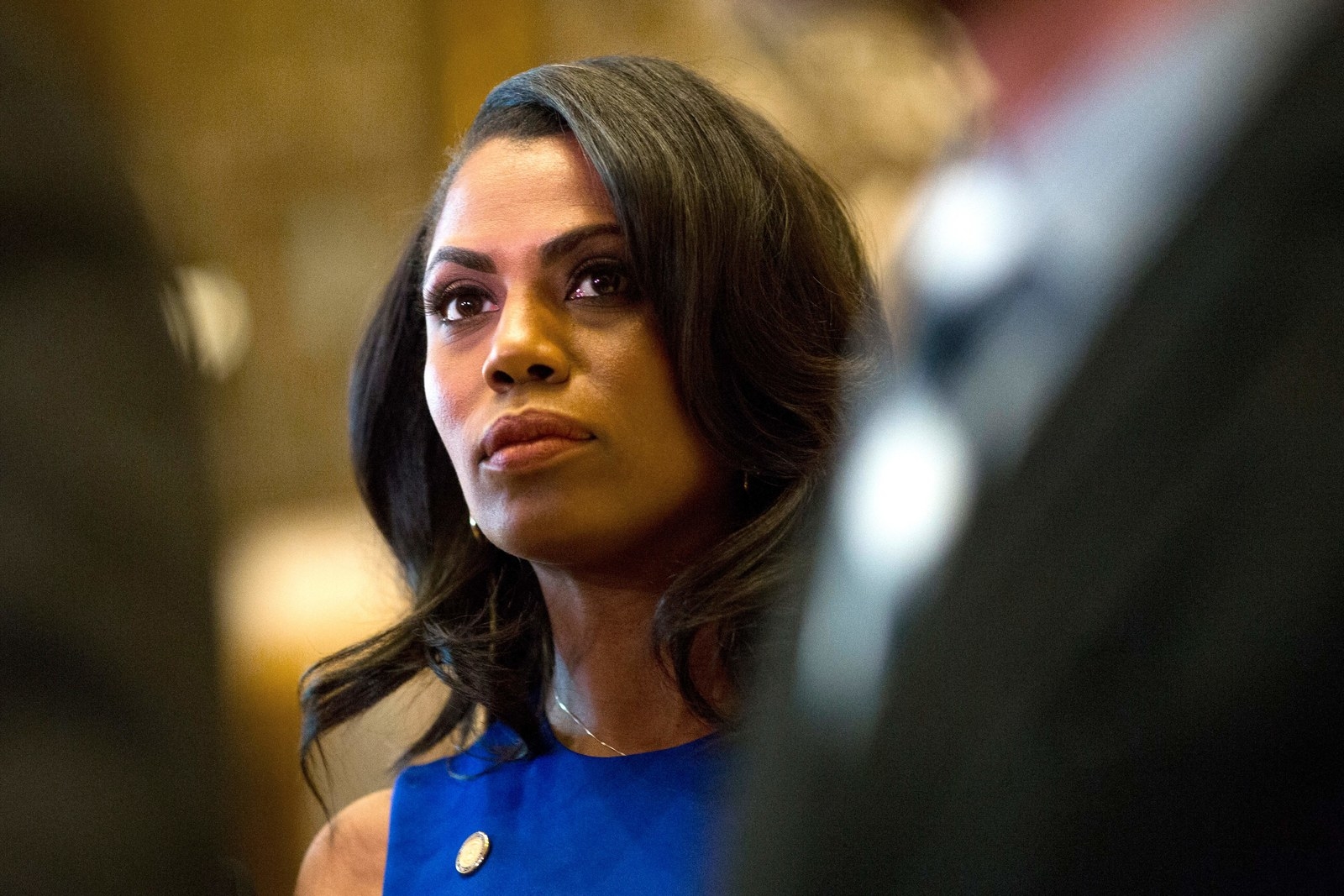 Omarosa Manigault, a senior aide to President Trump and one of the highest-ranking black officials now in the White House, was met with turned backs from activists and hecklers during a panel interview at the National Association of Black Journalists conference Friday.
"I came out to laughter as if this was a joke," Manigault said to the crowd, taking issue with a perceived lack of sympathy over her introduction that she lost her father and brother to violence in Ohio.
"Walking into a room where you get shut down does not open a line of communication so change can happen," Manigault later added.
Manigault, the director of communications for the Office of Public Liaison, is the only representative of the Trump administration to attend the conference. In doing so and taking on biting questions from reporters and activists, Manigault played a role that has been frequently embraced by a White House that has reveled in sparring with perceived political opponents.
Manigault acknowledged that she's often the only black person at the table in White House meetings, but told other panelists that she didn't "want to hear a lecture" on their anger at Donald Trump.
The panel she was on — titled Black and Blue: Raising Our Sons, Protecting Our Community — opened with Valerie Castile, the mother of Philando Castile, and Sandra Sterling, the aunt of Alton Sterling. Both men had been killed by police officers.
Asked specifically about Trump's recent comments suggesting police officers should be rougher with suspects and if she spoke to the president about what he said, Manigault said that she would not "disclose confidential conversations" with Trump, but that she has invited law enforcement to the White House to discuss the issue.
"I'm not going to stand here and defend everything about Donald Trump," she said.
As she fended off questions…