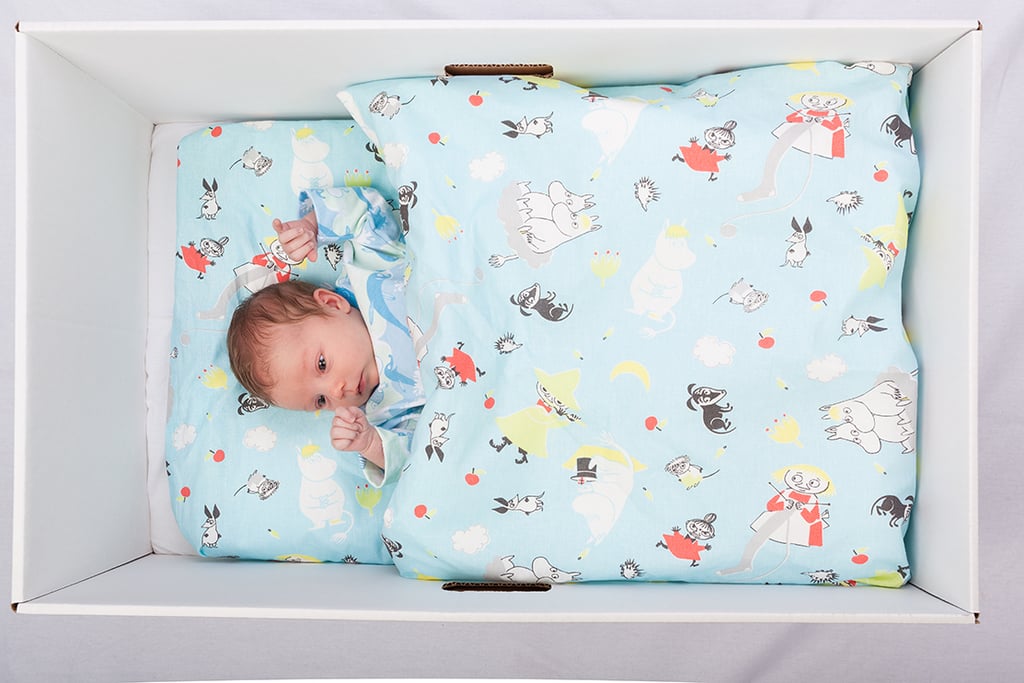 ← Use Arrows Keys →
It almost seems too simple to work, but for more than 75 years, Finland's government has provided all expectant moms — regardless of their economic status — with a maternity box filled with a selection of clothes, bedding, and products used in the first few months of a baby's life. And the government there says the box is the reason Finland has one of the world's lowest infant mortality rates — 3.4 deaths per 1,000 births — half the rate in the United States.
In addition to baby's layette and some bath products, the box comes with a small mattress that is placed in the bottom of the box to create baby's first bed. To get the box, all expectant parents need to do is attend a a prenatal appointment prior to their fourth month of pregnancy.
Although the box had been around for more than half a century, news of its existence spread a few years ago and a number of copycat boxes began cropping up — some government or charity-issued, and some for sale by entrepreneurial companies.
In South Asia, for example, the Barakat…